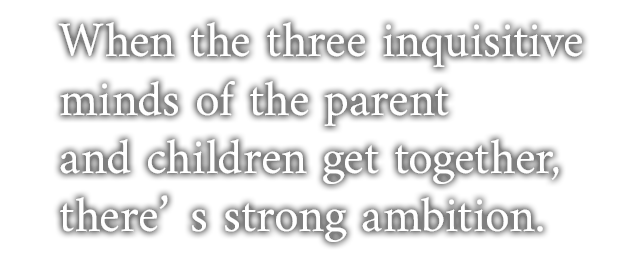 'Sashimono' An inclusive term for furniture and fittings which are made from a combination of woods joined together without tools, nails, or adhesives. The specialized technique itself is also called 'Sashimono', and it prospered during the Edo Era, with the appearance of professional craftsman of woodwork called 'Sashimono-shi'. There are several regional styles such as 'Kyo Sashimono' and 'Osaka Karaki Sahimono', but among them the 'Edo Sashimono' style of lacquered wood grain makes the most of the wood's natural beauty. We visited one of the slowly disappearing traditional craftsman making furniture in the Edo Sashimono style which is specific about the beauty of the wood grain.
Utsunomiya City, Kurosaki Kogei | 2015.10.05
Visiting a traditional craftsman who continues down the path of Sashimono in Utsunomiya City, Tochigi Prefecture.
We visited 'Kurosaki Kogei' (Kurosaki Craftworks) in Utsunomiya City, Tochigi Prefecture. Workshop representative Mr. Keihiro Kurosaki is the second generation owner of Kurosaki Kogei. He produces various wood products such as traditional Japanese furniture, western furniture, and fittings, mainly in the Sashimono style which his predecessor, father, had learned in Tokyo. Mr. Kurosaki, who is a certified traditional craftsman, is presently active but did not actually like this vocation in his early days as a result of his rebellious youthful attitude to his father. However, he completely changed his way of thinking about Sashimono when opportunity presented. It was an encounter with the work of Mr. Tatsuaki Kuroda. Kuroda's works have been loved by many cultural figures such as writers and film directors, and Mr. Kurosaki was equally enamored. Mr. Kurosaki was so impressed by its beauty and perfection that he made his mind up to redevote himself to woodwork.