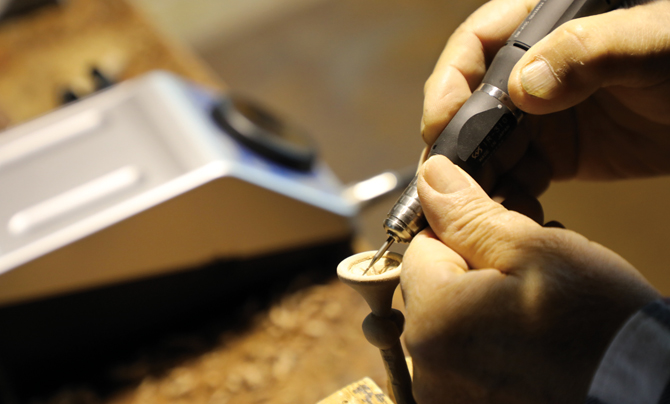 Mr. Nishida, from Kagu Kobo Nishida, uses his favourite 'Nakanishi Grinder' regularly.
Mr. Nishida's furniture pursues the 'real' to the ultimate. The balloon-shaped drawer is an example. Normally, most people's eyes go to the balloon itself and don't notice the tied neck and lip. Mr. Nishida however carefully completes even the neck and lip. Nakanishi's precision grinder plays an active part in the pursuit of such beauty and realism. The size is easy to hold, so even when cutting small holes you can work with your own hands. The grinder Mr. Nishida previously used tended to often stop when cutting hard woods. With the Nakanishi grinder however, it is possible to work smoothly and efficiently while adjusting the rotation speed. It is indispensable for Mr. Nishida's work.

【interviewee】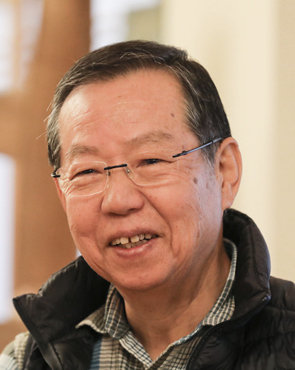 Kagu Kobo Nishida Representiative Mr. Masayoshi Nishida
Postcode:831-0026 457-1, Oh-aza, Mitsumaru, Okawa City, Fukuoka Prefecture
TEL: +81-944-87-1804
URL: http://www.sousakukagu.com
Business Description

Furniture Production and Sales

Brief History

Masayoshi Nishida/ Born in 1947
After graduating junior high school at age 15, he became a trainee at a furniture workshop in Okawa City. He then became a furniture craftsman after 4.5 years of training. Produced various furniture types at several companies and became business independent at 27 years old. Concurrently, he made furniture of his own design, separately from his main work. Acquaintances were impressed with its novelty and quality and recommended holding a private exhibition. His first private exhibition was held to great success in Fukuoka City. The exhibition was a turning point and since then Mr. Nishida has concentrated on creative furniture production.